I've been a little crazed with planning, as I mentioned earlier, and then there was a lot of activity this past weekend. It turned out to not be as intense stranger-interaction-wise, for which I am grateful. There was even a good bit of downtime both Saturday day and Sunday, which allowed for recharge time for me, and some good connecting time for the Hypnotist and me (which also meant some lovely (and stupidly HOT) "quiet-my-head" time via hypnokink.)
The play party Saturday night included some absolutely blissful physical play as K meted out the 287 strikes I had earned via Bowling Night(s) with K and with Ad. Unfortunately Ad was not up for a late play night, but he let me know he appreciated all of K's efforts by poking me many (many) times in the lovely sore spots produced by K's administrations.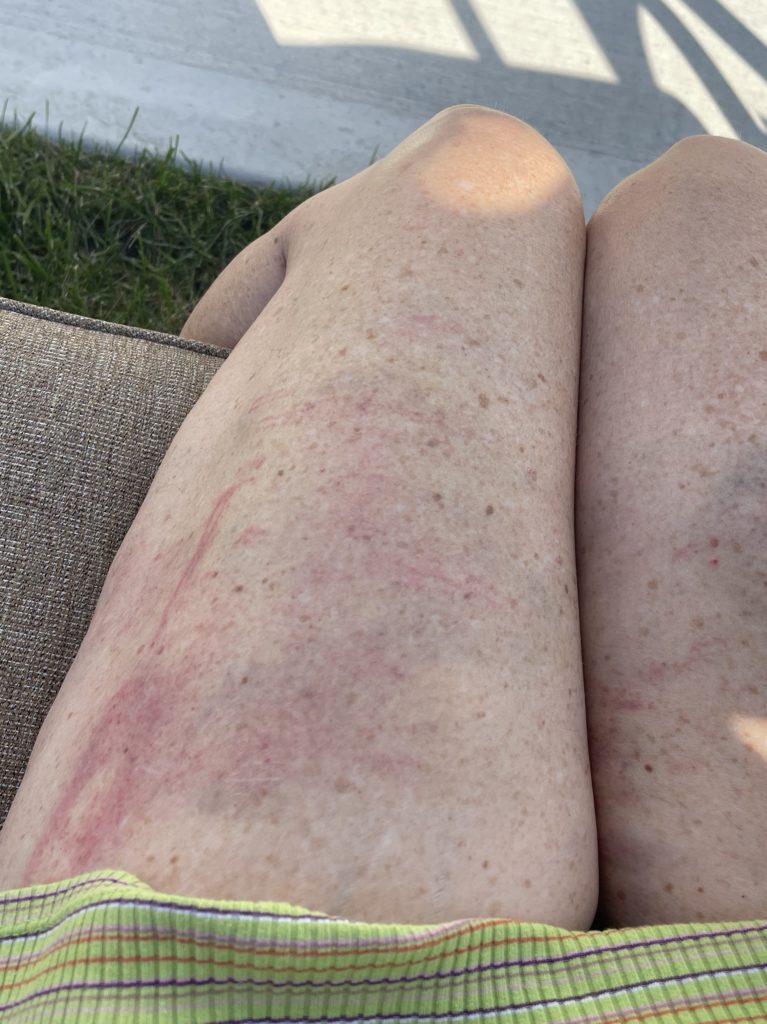 I dropped deep into subspace at one point during play. There are so many similarities – and yet so many differences – to that and where I go when K drops me into trance. I've been pondering that a bit. I am absolutely loving where he and I are in our relationship tho, where he takes me, where we reside together in our D/s dynamic, our hypnokink relationship and where we are venturing in our physical BDSM relationship.
Today has been a bit of a stressful workday though. I think I am a little droppy, there were some work stressors as I get ready to be out next week, and there have been some things around planning for our trip in November that Adam and I had not nailed down and so were giving me anxiety. I have a special stone that K has given me. I got it out of my purse, and as I held it – he has imbued it with a suggestion that I would feel calm and centered when I do – I felt exactly that. I took one breath, and then another, and felt myself center and relax. Psychosomatic? I don't know, I only know that it works. And I looked around my office (I am working from home today) and let myself feel all the gratitude I felt when I first started creating this space, as I chose the color and the artwork for the walls; put together my National Parks puzzle; brought my plants in and my pupper's fuzzy dogbed. I realized that I have been so focused on the future – on where I am going and what I am doing once there, that I haven't settled into the here and now often enough.
So then I did. Took ten minutes. Turned off the phone, silenced the computer, stopped thinking about tomorrow, and just let myself be.
It was lovely.