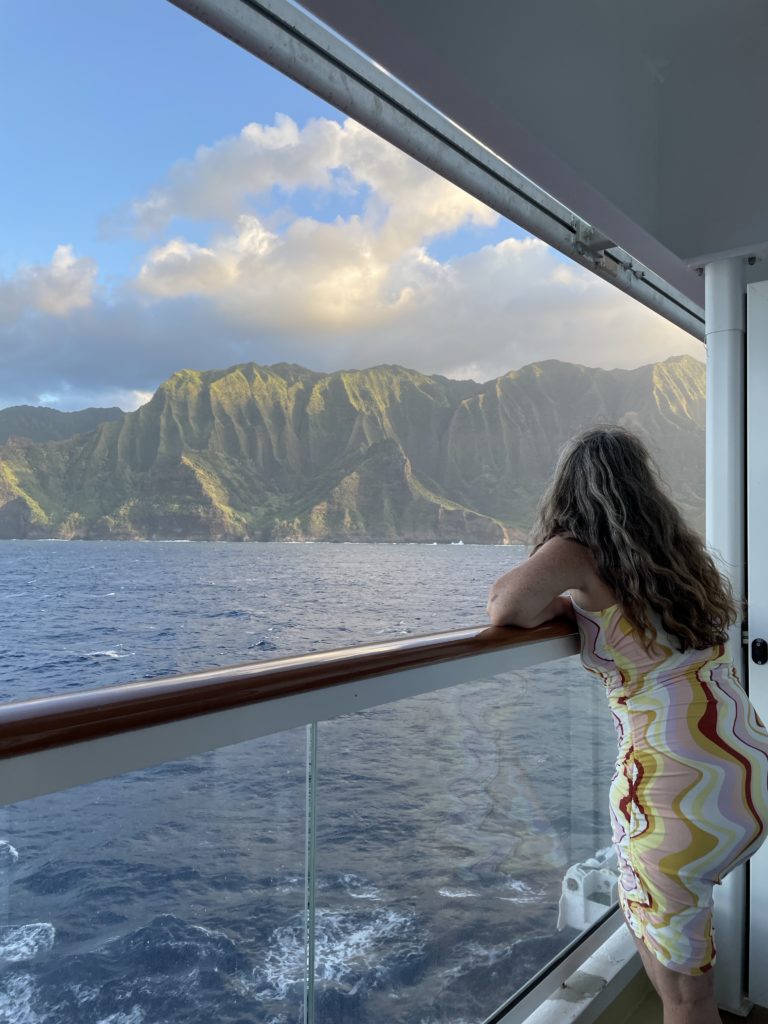 Our last day of the cruise was a "drive-by" of the Napali Coast of Kauai. We were lucky enough to have a balcony on the port side of the ship, which meant we could relax there, sunning ourselves as the day grew warmer, reading and sipping pina coladas as the spectacular coastline came into view.
I admit that eventually I gave in to the warmth of the sunny deck chair though, and closed my eyes, allowing my thoughts to drift like the current.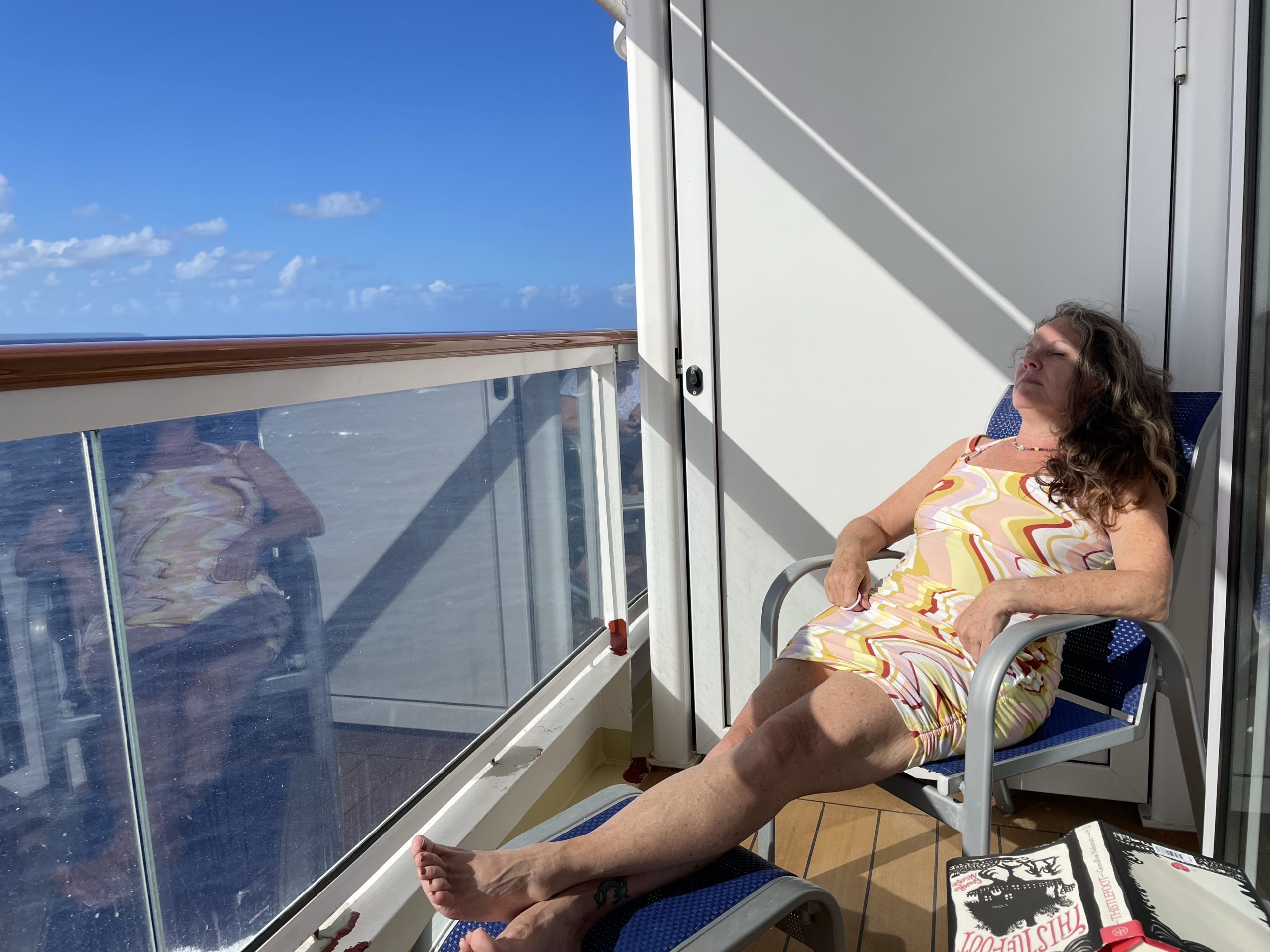 I realized that I'd been a whole week on the ship without getting any sun on lil sister. Travesty! I set about remedying the situation.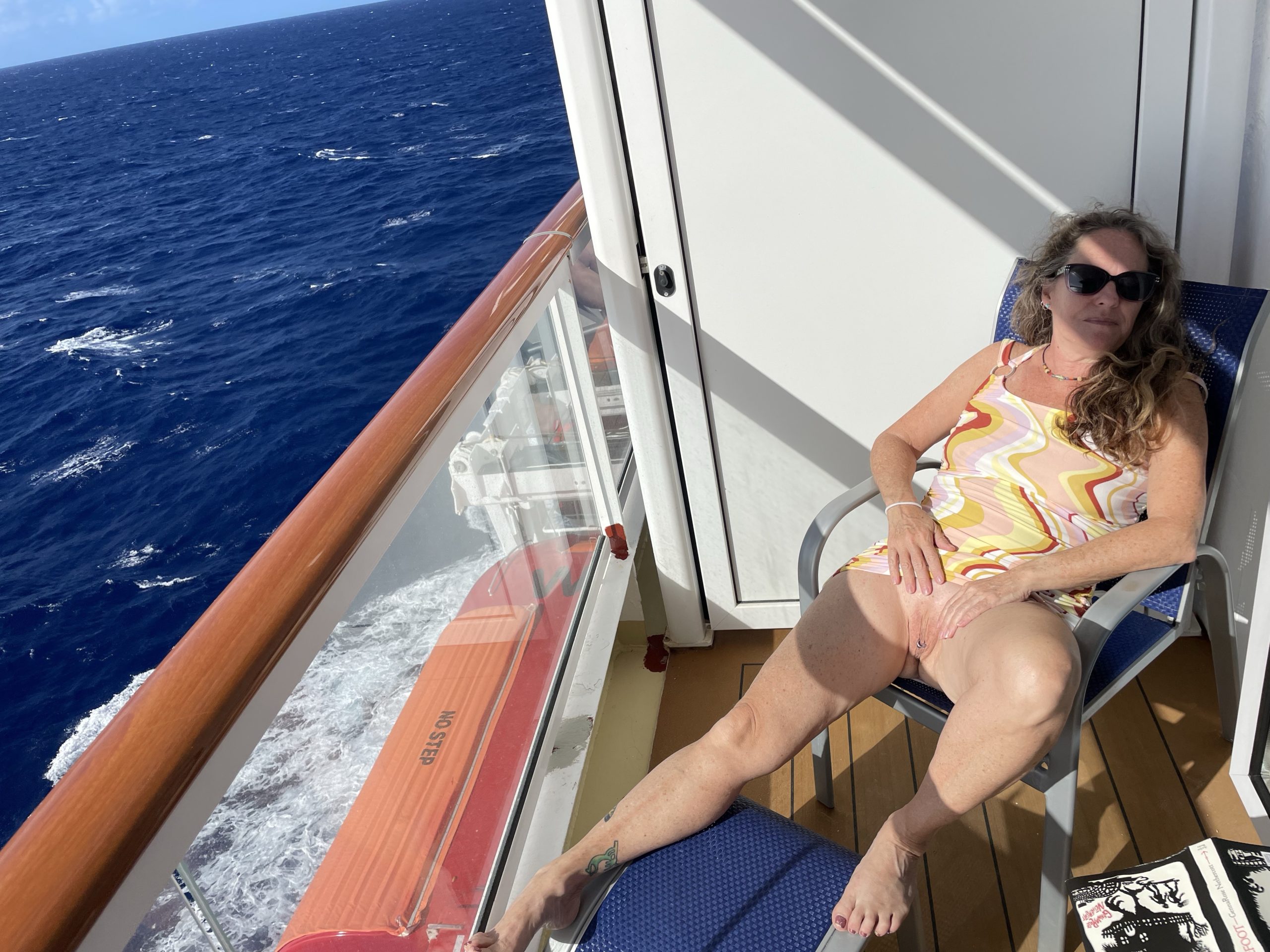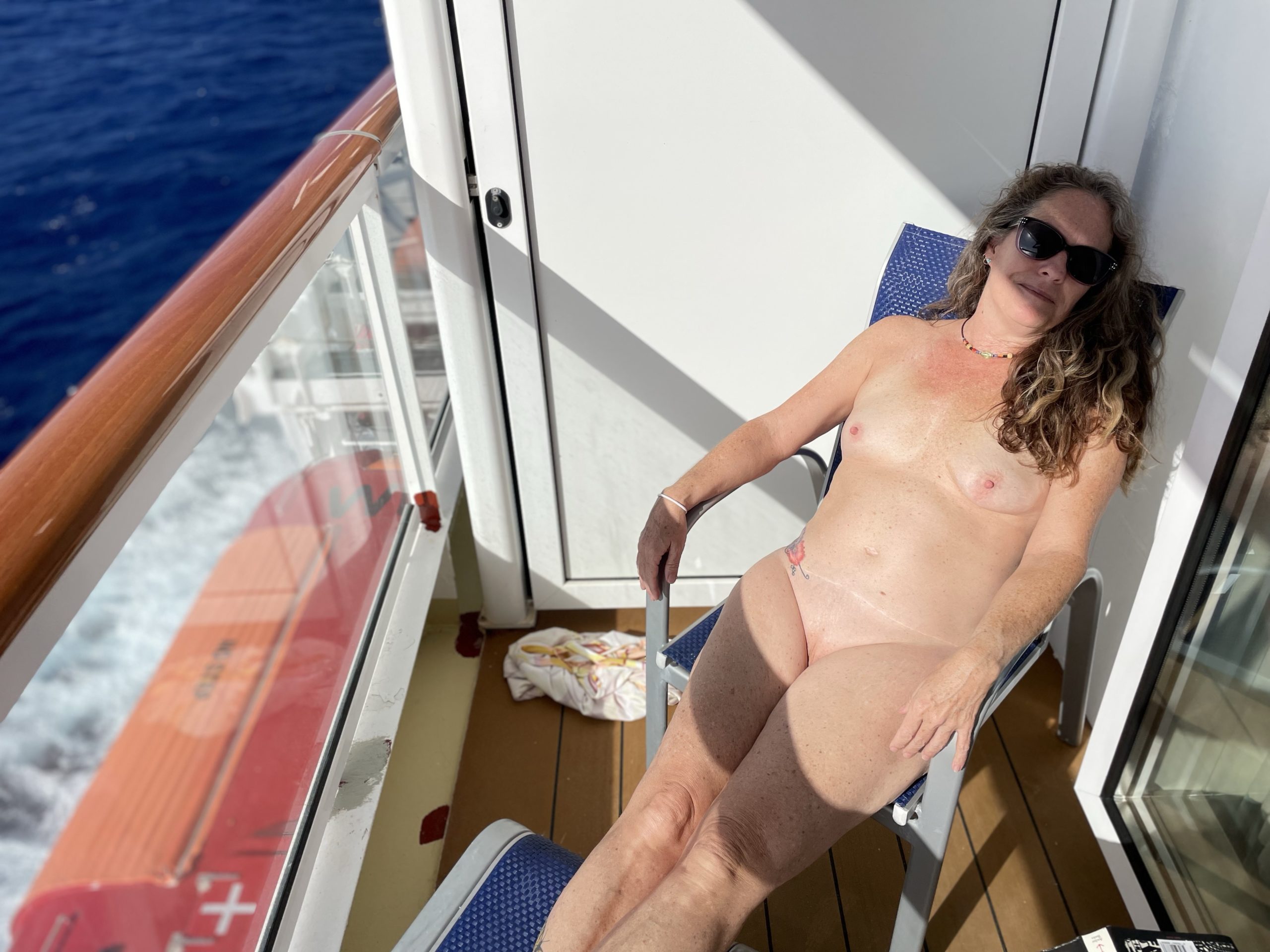 And soon, settled into napping again.
I'm not sure how many Scavenger Hunts this is now, but I'm glad to have gotten balcony in such a beautiful locale, and that it also fits in so well with this month's Sinful Sunday prompt, chairs. Be sure to check out the other sexy Sunday Sinners below!