So Adam and I are a sitting here in the Atlanta airport waiting for our flight to Amsterdam. Amsterdam – me! My first trip to Europe. I'm beyond excited. Our final destination is Italy: the Amalfi Coast. But that's more than twelve hours – and an ocean – away from here. So I'm having to find ways to amuse myself.
Meanwhile, though, while packing, I took a break to snap a pic for a special follower of the blog: here's me in my bowling shirt.
And not much else…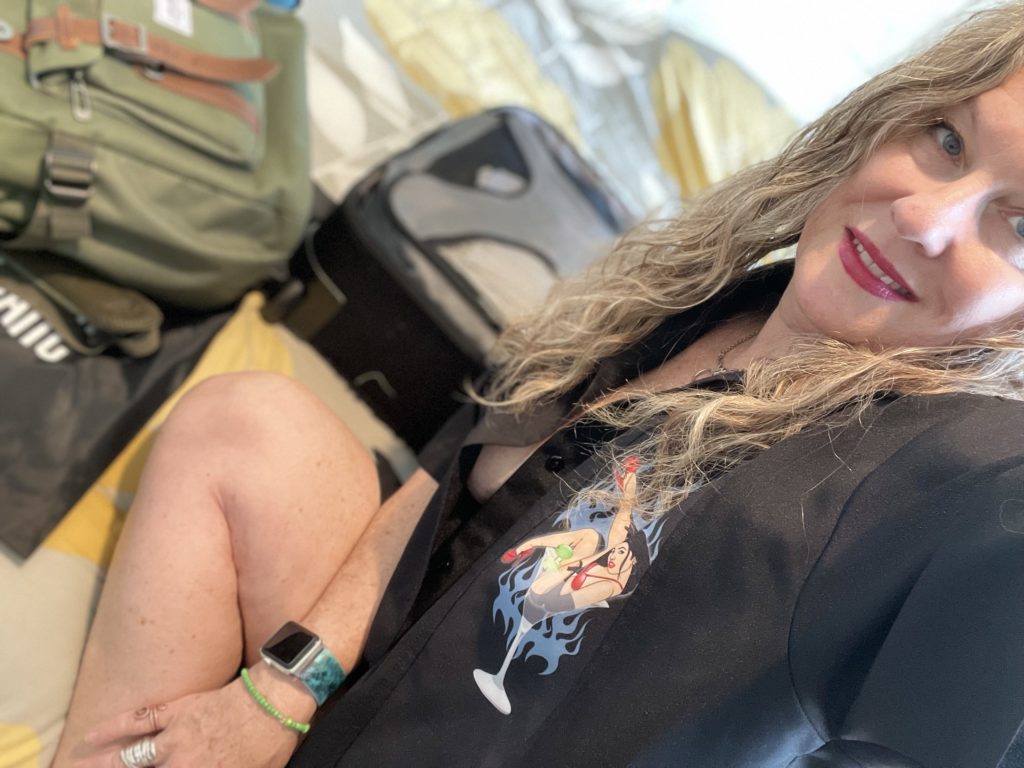 Hello soon from abroad!