A long time ago I read a piece of erotica set in a conference room, in which the goings-on were anything but a professional meeting. Coercive rather than consensual, it skirted the edges of CNC. That bit of sexiness has stayed in my mind ever as since, and fueled many a good wank in my pre-kink years. Even then, as vanilla as I was, I leaned toward the transgressive.
When I saw the conference room in the Hypnotist's office on a recent after-hours visit, I knew I had to get a Scavenger Hunt there, to honor that long-ago addition to my wank material.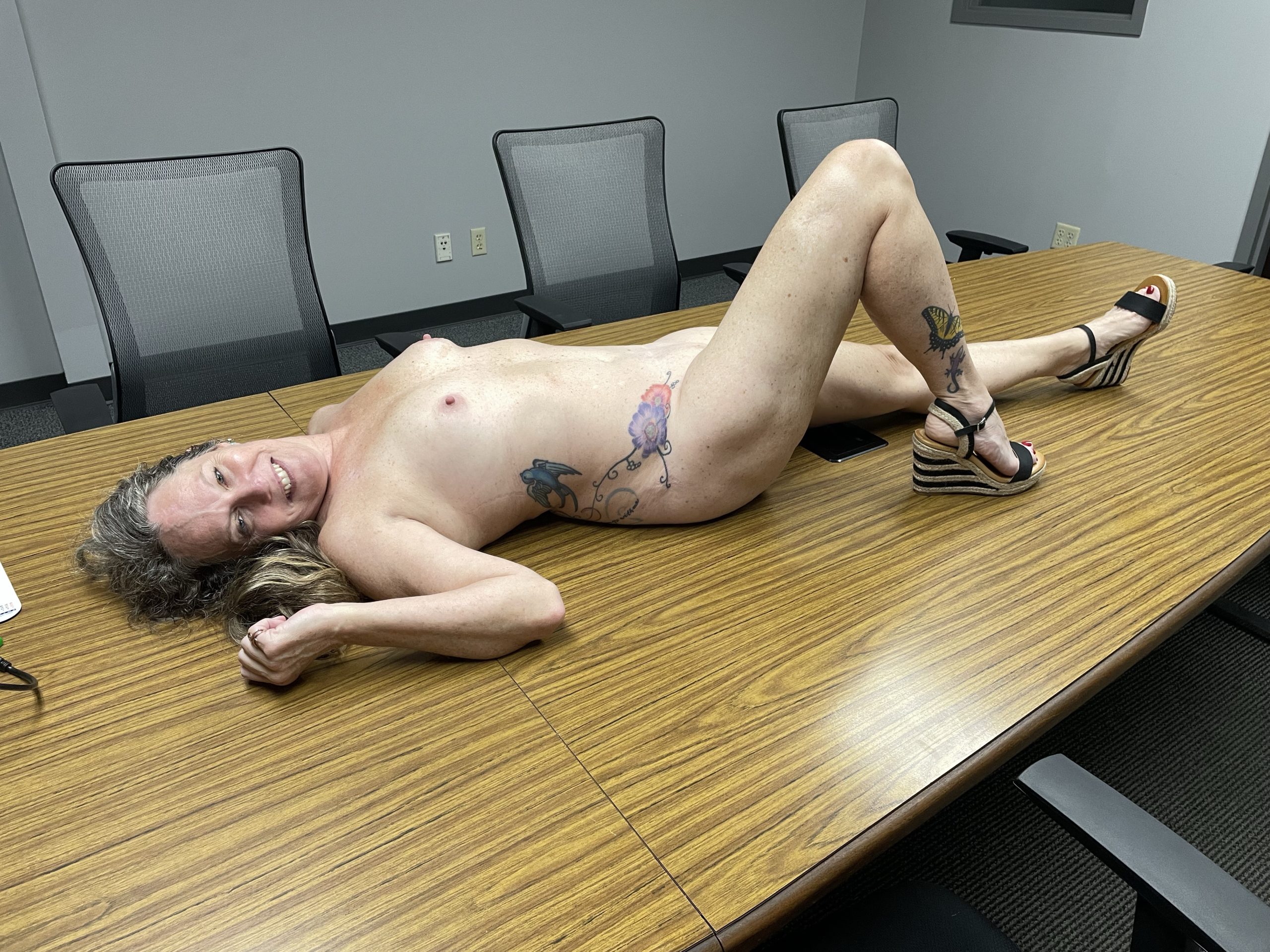 I look a little too happy to be naked and displayed here on the table, but what can I say. The thought of all those men in business suits, standing around, waiting their turn while my boss looks on, makes me shiver and grin.